USA Blue Crab Discount Dock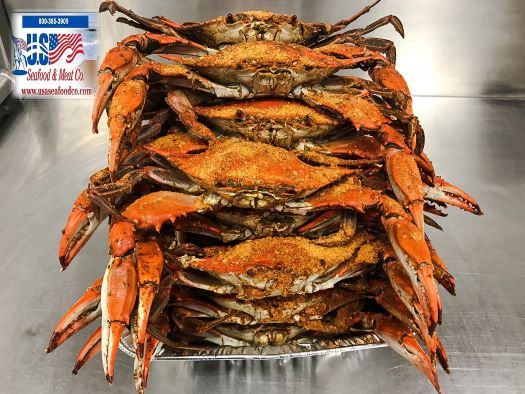 Did you know that in the blue crab's early crack'n days, diners chose them as a salty-sweet dessert?
Yes, they were onto something delicious! Blue Crabs, however, require some skills in catching them. Trotlines, pots, and traps all work, but the change in currents and seasons give the fishermen the biggest challenge. Maryland Blue Crabs even dig deeply into the mud to hibernate or they swim out to the Bay's mouth to escape frigid shallow waters. Catching winter crabs requires a keen understanding of this wily "Beautiful Swimmer that is savory." The only more challenging catch may be Florida's Stone Crab. The sunshine state's Conservation Commission allows harvesting of just one claw from each crab! The fishermen must throw back the rest into the tropical waters. Talk about a challenge!
Click here to follow our American Pride Blog.