USA Pride ~ Winter Deals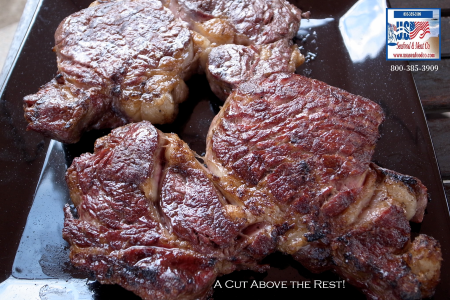 USA Seafood & Meat, A Cut above the Rest!
Now that Fall harvests hit the farmer's markets in all their glory, it's time to celebrate the American Bounty! Either from the deep seas, shallow lagoons, or the rolling green pastures, a chef can easily find the BEST and FRESHEST products from our vast land. Today we focus on the heartland with USDA Choice Angus Beef and the bays and lagoons with "The Beautiful Swimmer that is Savory," the Maryland Blue Crab. Light up the outdoor firepits and gather round for a crisp fall day surf and turf feast!
Our Pledge
Our butchers hand-cut all Angus Beef to exact cuts. Grass-fed and free-ranged, our cattle produce healthy meat.
Maryland Blue Crabs create a craze in the Northeast and now throughout the entire country with our crabbing partners' help. Presently, the industry is celebrating "Fat Crab Season." Join in the celebrations!
Give us a call at 800-385-3909 to place a speedy delivery.